GET 1-2% CASH BACK ON YOUR PURCHASE, FOR LIMITED TIME ON SELECTED UNITS
IT'S FREE AND THERE'IS NEVER CHARGE TO YOU FOR OUR SERVICES!
What You'll Get With Our Rebate Program:
1-2 % CASH BACK Towards Closing Cost
PRE-Construction Pricing
ADDITIONAL Discounts & Incentives from Developers
FREE Home Buyers Representation
FREE Processing and Closing Consultation
FREE Market Analyses and Building Report
FREE Private Touring on All New Pre-Construction Projects
Builders have smart sales representation and so should You!
There are currently over 330 new towers and projects in Southeast Florida in different stages of pre-construction. Prices may vary from $350,000 to $27,000,000+ and it takes the eye of an expert to narrow down the best diamonds in the golden crown of the Sunshine coast to a potential buyer.
We believe all home Buyers should have a strong team of licensed professionals negotiating on their behalf. Hence, we would like to inform all Buyers that we offer 1% rebate of purchase price in addition to all available builder incentive which can be applied towards closing costs and other. Let our experts represent you and be a true partner anywhere in Florida!
Advanced Search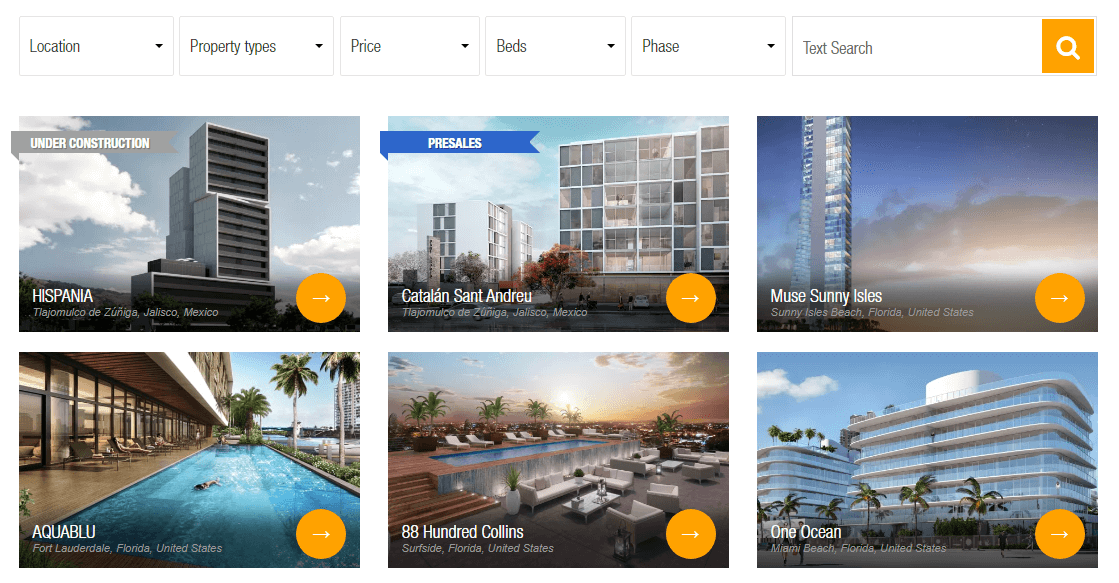 Popular Buildings