$2,000 NEW HOME REFUND* ON YOUR NEW HOME PURCHASE! LIMITED TIME OFFER ON SELECTED UNITS
IT'S FREE AND THERE'IS NEVER CHARGE TO YOU FOR OUR SERVICES!
What You'll Get With Our Rebate Program:
$2,000 NEW HOME REFUND* Available This Month Only
PRE-Construction Pricing
ADDITIONAL Discounts & Incentives from Developers
FREE Home Buyers Representation
FREE Processing and Closing Consultation
FREE Market Analyses and Building Report
FREE Private Touring on All New Pre-Construction Projects
Builders have smart sales representation and so should You!
If you are planning to purchase new home with our local agents, you may be eligible to receive $2,000 New Home Refund and Free Home Inspection. There are currently over 330 new towers and projects in Southeast Florida in different stages of pre-construction. Prices may vary from $350,000 to $27,000,000+ and it takes the eye of an expert to narrow down the best diamonds in the golden crown of the Sunshine coast to a potential buyer.
We believe all home Buyers should have a strong team of licensed professionals negotiating on their behalf. Hence, we would like to inform all Buyers that we offer additional rebate in addition to all available builder incentive which can be applied towards closing costs and other. Let our experts represent you and be a true partner anywhere in Florida!
This Month Special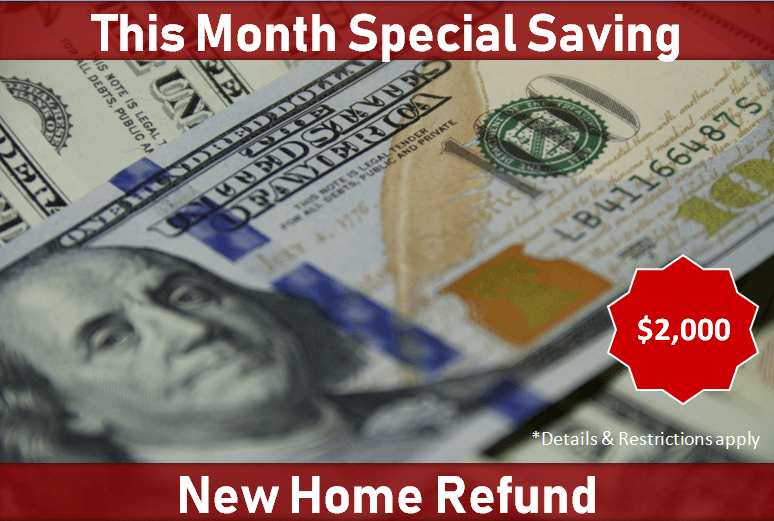 Home Buyers Cash Back Program helps homebuyers for their closing costs. as a homebuyer represented by us you will receive 1-2% of the sales price as credit. We love to make our homebuyers happy.

Examples of the buying services we can offer you including New Construction Homes by builders:
We will help you define your home search criteria
We have many lender partners who can provide you with preapproved financing letters to maximize your negotiating position.
We will locate and show you homes that meet your what you are looking for that fits your lifestyle,
Homes listed for sale by cooperating REALTORS®
We may have homes that are not even listed for sale!
Competitive Market Analysis (CMA) reports with detailed information about comparable homes
Contract negotiation and closing assistance
Contact Us For Details - 754-777-3600